Expatriates can only get Saudi Green Card if they fulfill conditions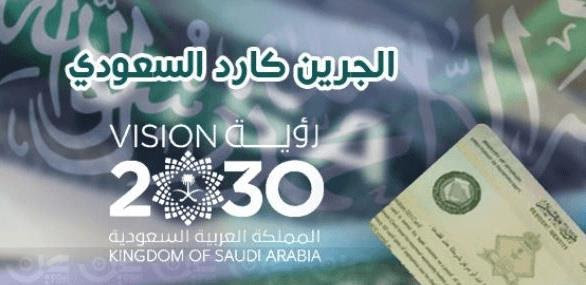 Vice-Chairman of the Finance Committee of the Shoura Council, Dr. Fahd bin Juma, said the "Saudi Green Card" system will not be for all expatriates but for a selected few. He pointed out that there are conditions that must be met to be able to get Saudi Green card.
He said on Friday that there are several points that will determine the eligibility of Green Card, including the Ministry of Commerce and Investment, indicating according to the "home" that it will grant only for those rare and are not available on the scientific level and business features as well as distinguished physicians, with innovations and owners of disciplines that do not affect jobs Saudis.
He revealed that the following conditions need to be met to grant Green Card :
The applicant should be a level of educational rare, or be who holds accurate qualifications, or the owner of the qualifications required in the country, or that there has scientific and practical ideas benefit the Kingdom, in addition to those who have high financial capacity to invest and to achieve long-term investments, and gains from investments and add value to the country's economy, employing Saudi
https://qsaudi.com/wp-content/uploads/2017/04/new-piktochart_627_bf759920bcf9ddd57fffad7a8783187a741dec82.png
252
484
SaudiExpert
https://qsaudi.com/wp-content/uploads/2013/12/qs-logo-1.png
SaudiExpert
2017-04-13 18:12:53
2017-12-18 13:09:34
Saudi Green Card - Not for All - Shoura Member